Staff
Our dedicated staff are here to provide support, compassion, and information to help you through your journey of grief and the celebration of your loved one's life.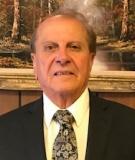 Earl Young
Owner and Funeral Director
Earl Young is a licensed embalmer and funeral director. He started working for Lamb funeral Home part time in September 1, 1960 and became a full time employee in 1962. Earl attended Bradley University and graduated from Worsham Mortuary School in 1970. He is a recipient of Worsham's Pathology Key award. Mr. Young is a former Deputy Coroner for Ford County and President of Drummer Township Cemetery board in Gibson City. He is a member of the Gibson City Lion's Club and Gibson City Chamber of Commerce. Earl enjoys hunting and spending time with his family. Earl and Janice Young have six children: Jeff, Natalie, David, Gretchen, Eric and Nicole.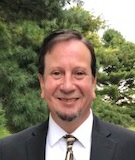 Eric Young
Manager
Eric Young was born and raised in Gibson City. He graduated from Gibson City High School in 1984. He attended Parkland College and graduated from Worsham Mortuary School. He followed in his Father's footsteps as a funeral director.

Eric attends New Beginnings Christian Church in Gibson City, enjoys nature, camping and music.

Eric and his wife, Joadie , share seven children between them: Courtney, Neil, Kaitlyn and Jaclyn Young, Jake, Patrick and Elizabeth Wozniak.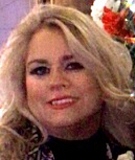 Susan Satterlee
CFSP
Susan Satterlee was raised in Colfax, Illinois and graduated from Octavia High School in 1983. She attended the University of Illinois and graduated from FTCC with a degree in Funeral Services. She is a member of Phi Beta Kappa Honor Society and Who's Who Among Universities and Colleges. Susan is a licensed funeral director, has advanced schooling in Restorative Arts from the Fountain National Academy and is a Certified Funeral Service Practitioner.

She is a member of Gibson City Lion's Club, Rotary, Illinois Paint Horse Association, Chairman of Economic Development and Alderman for the City of Paxton. Susan and her husband, Steve, retired Army Officer, have three daughters: Kelly Satterlee -Hopkins, Elizabeth Satterlee-McWilliams and Shannon Satterlee-Walters.